Events
WICT New York: Executive Women's Luncheon
November 7, 2018 @ 11:00 am

-

2:00 pm

EST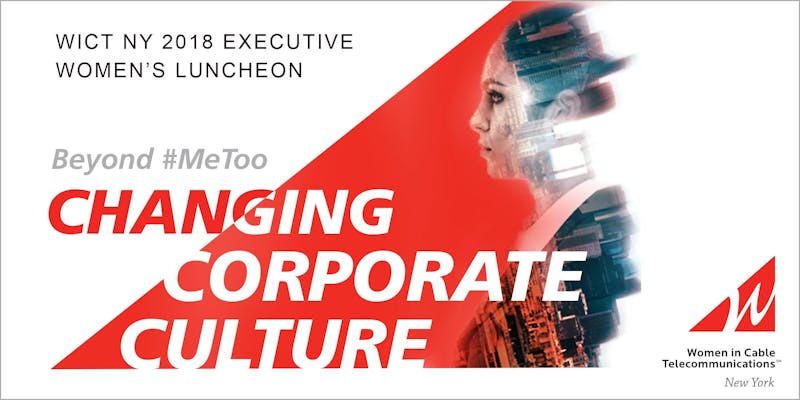 Corporate Culture dictates how we work, where we work, what we do, and how we get ahead. It can be something we enjoy or something we have to endure. At times, Corporate Culture can create barriers for career advancement, diversity and ultimately innovation through unconscious bias and managerial misbehavior.
With the #MeToo and #TimesUp movements at hand, how do we address these issues and affect real change that benefits everyone in a company and not any one group? What is the way forward to insure our companies are truly fostering a new way forward?
We will hear from leaders across multiple industries – folks who have built a strong positive culture from the start, those that have been championing change and those who are continuing to push the boundaries on what's expected. It's time to see more companies align their values with their actions.
Join WICT NY for lunch and a lively panel discussion with the men and women who are leading positive change in their organizations.
Have questions about 2018 WICT NY Executive Women's Luncheon? Contact ronsaykin@ionmedia.com for more information.
WICT New York Chapter is a non-profit organization as defined by Section 501(c)(3) of the IRS Code. Donations to the WICT New York Chapter are tax deductible to the full extent allowed by law. Please consult your tax advisor. The WICT New York Chapter's Tax ID number: 36-3814358.